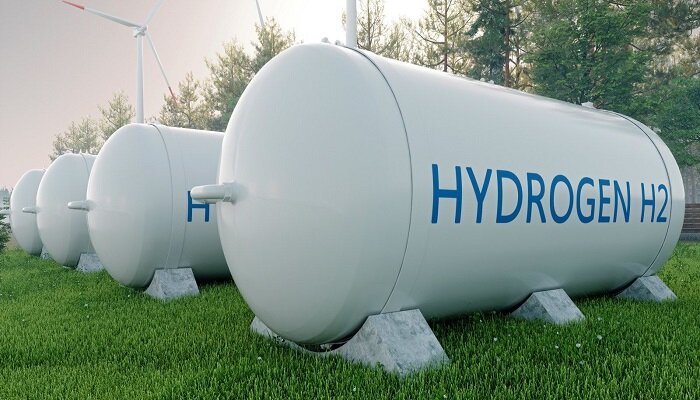 In an effort to reduce emissions and establish itself as a major exporter of green hydrogen, India authorised an incentive programme worth 197.4 billion rupees ($2.4 billion) on January 4.
Hydrogen that is renewable or green can be utilised as fuel. It is created through the electrolysis of water using renewable energy, therefore there are no harmful carbon emissions produced during the process.
Green hydrogen is gaining popularity as a potential replacement for fossil fuels all around the world.
It can be used for heating and powering homes, industry, and transportation. In order to create green hydrogen projects, nations including Japan, the US, Saudi Arabia, and EU countries, as well as the UAE, have committed billions of dollars. The National Green Hydrogen Mission of India, an incentive programme, intends to lower production costs and expand the industry's size by 2030. Fuel is currently expensive.
The mission, according to Information Minister Anurag Thakur, aims to make India a global hub for production, utilisation, and export of green hydrogen. The plan was approved by the Cabinet on January 4.
It will assist India in decarbonizing key economic sectors and achieving energy independence.
According to a Cabinet statement, the project aims to produce 5 million tonnes of green hydrogen by 2030, producing 125 GW of electricity while reducing carbon emissions by around 50 million tonnes annually.
Additionally, it is anticipated to help lower import expenses by 1 trillion rupees and lessen reliance on fossil fuels. The third-largest producer of greenhouse gases in the world is anticipated to benefit from the progress by achieving net-zero carbon emissions by 2070.
It was not entirely apparent, though, how important the action will be in attaining the objective.
According to Satish Sinha, associate director of the environmental NGO Toxic Link in New Delhi, it will help in decreasing carbon emissions; however, to what extent it will do so is difficult to say. He did, though, call the move a huge step and an excellent strategy. They also looked at ways to use hydrogen as a fuel for fuel cells because it was well known that India was investing in hydrogen as a fuel and that there were numerous research projects underway, Sinha said.
When a country is holding the G20 presidency, it is also a fantastic time to do it. It elevates India to the forefront of the fight against climate change.