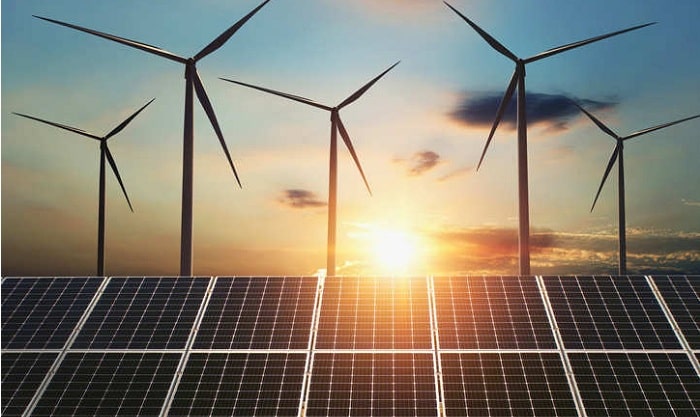 Global renewable electricity installation will hit a record level in 2020, according to the International Energy Agency, in sharp contrast with the declines caused by the coronavirus pandemic in the fossil fuel sectors.
The IEA report published on Tuesday says almost 90% of new electricity generation in 2020 will be renewable, with just 10% powered by gas and coal. The trend puts green electricity on track to become the largest power source in 2025, displacing coal, which has dominated for the past 50 years.
Growing acceptance of the need to tackle the climate crisis by cutting carbon emissions has made renewable energy increasingly attractive to investors. The IEA reports that shares in renewable equipment makers and project developers have outperformed most major stock market indices and that the value of shares in solar companies has more than doubled since December 2019.
The US is one of the world's biggest markets for renewables and the IEA suggests deployment could accelerate even faster if the policies of the president-elect, Joe Biden, are implemented.
"Renewable power is defying the difficulties caused by the pandemic, showing robust growth while others fuels struggle," said Fatih Birol, the IEA's executive director. "The resilience and positive prospects of the sector are clearly reflected by continued strong appetite from investors." Fossil fuels have had a turbulent time in 2020 as Covid-related measures caused demand from transport and other sectors to plunge.
"In 2025, renewables are set to become the largest source of electricity generation worldwide, ending coal's five decades as the top power provider," Birol said. "By that time, renewables are expected to supply one-third of the world's electricity."