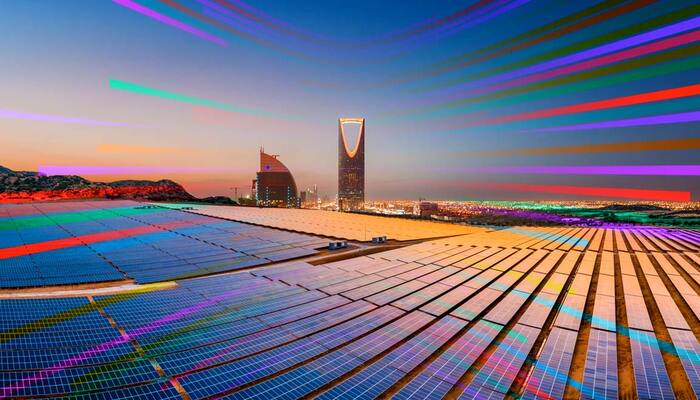 The world's largest oil exporter, Saudi Arabia, commissioned five new renewable energy projects to generate electricity sustainably as it works toward a net-zero emissions target by 2050. A report from the Saudi Press Agency on September 26 said that the Saudi Power Procurement Company would be the main buyer of the wind and solar projects with a total capacity of 3,300 megawatts.
Three of the five projects will use wind energy, and two will use solar energy, according to Spa.
A project in Yanbu with a potential of 700 megawatts, another one in Al Ghat with 600 megawatts, and a third in Waad Al Shamal with 500 megawatts make up the 1,800 megawatts total production of the wind energy projects. According to the news agency, the new solar projects have a combined capacity of 1,500 mw, with one in Al Henakiyah having 1,100 mw and another in Tubarjal having 400 mw.
Saudi Arabia's Vision 2030 economic plan places a strong emphasis on renewable energy.
The kingdom revealed plans to spend more than $100 billion on renewable energy projects in December. By 2030, it wants to increase the proportion of gas and renewable energy in its power mix to 50%.
The projects are a part of Saudi Arabia's National Renewable Energy Programme's fourth phase, which is under the Ministry of Energy's supervision. Saudi Arabia is the region's largest electricity consumer, and power demand there is rising quickly.
According to a study by the King Abdullah Petroleum Studies and Research Centre in Riyadh, the kingdom's overall electricity demand is predicted to increase from 299.2 terawatt hours (TWh) in 2018 to 365.4 TWh by 2030.