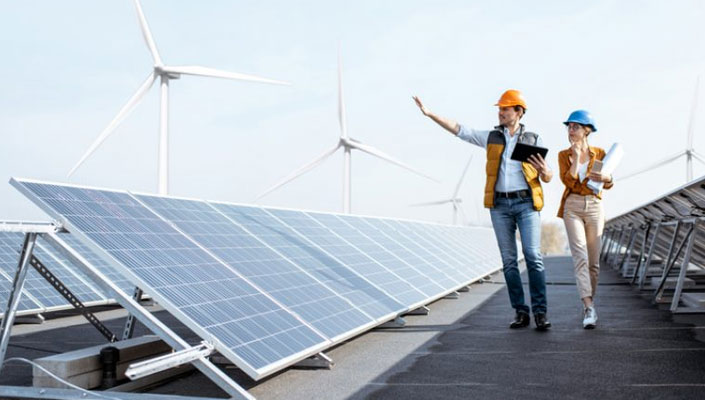 According to research released by an industry group on July 26th, COVID-19 delays, trade issues, and inaction by Congress all hindered the expansion of renewable energy sites in the United States, especially wind and solar power.
In comparison to the same period in 2021, the industry recorded a 55% decline in U.S. project installations from April to June, as per the American Clean Power report. The research states that since the third quarter of 2019, the quarter's growth in clean energy capacity was at its lowest level.
Senator Joe Manchin, a conservative Democrat from the coal-producing state of West Virginia, vetoed President Joe Biden's climate proposal, which would have offered hundreds of billions of dollars in tax breaks for sustainable energy. ACP President Heather Zichal claims that this is a significant step backwards because they have been preaching about the regulatory and economic issues the clean power industry faces.
The lack of action by Congress, uncertainty about long-term tax policy, trade and tariff restrictions, and transmission challenges all have an influence on the market for clean energy at a time when development has to be scaled up quickly. A U.S. Commerce Department inquiry into whether shipments of solar panels from Southeast Asian countries are dodging taxes on goods made in China has caused chaos in the solar sector. The Biden administration declared in June that it would eliminate duties for solar panels from four Southeast Asian countries for 2 years in an effort to increase solar installations.
The collapse of the climate bill is a blow to nascent efforts to free the solar industry from its close dependence on China, according to the CEO of First Solar Inc., the largest U.S. manufacturer of solar panels. In the US during the quarter, there were 53% fewer solar installations, according to ACP. In a letter to Pelosi, Schumer, and Biden, more than 200 companies, nonprofit organisations, and trade groups urged lawmakers to delay the August legislative holiday if necessary to work on the energy package.
The idea will fight inflation by lowering the cost of energy for American households and businesses, eliminating the deficit, and creating a pipeline of well-paying employment in every state in the union, as per the document signed by the Business Council for Sustainable Energy and others. Manchin asserts that he has not given up on the concept and is only awaiting incoming inflation data and the Fed's stance on interest rates. However, a few members aren't so sure. According to ACP research, a 78% decrease in onshore wind power projects was brought on by delays in supply chains and power grid connecting constraints.
ACP estimates that more than 32.4 gigawatts of clean power projects have been delayed since the end of 2021, which is insufficient to power 6.5 million homes and support 110,000 jobs. Energy storage, such as massive batteries that enable the utilisation of solar and wind power, was the only technology to experience growth, with a 13% rise in installations.