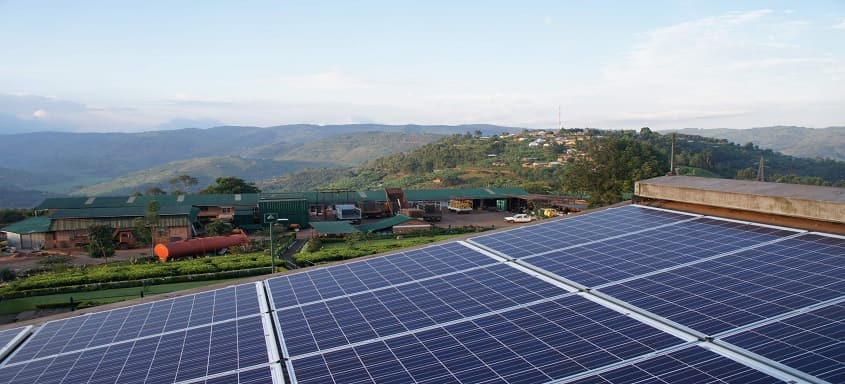 With retroactive effect from 1 April 2017, BayWa r.e. is taking over the business of OneShore Energy. The Berlin-based start-up specializes in the analysis, planning and operation of solar-diesel hybrid plants. With this acquisition,BayWa r.e is further expanding its commitment to offgrid solutions. 
"Following the successful completion of an initial joint project in Rwanda, it was clear to us that the softwarebased analysis and planning tools from OneShore Energy and our portfolio in the photovoltaic segment complement each other perfectly," explains Günter Haug, Managing Director of BayWa r.e. "With the acquisition of OneShore Energy, we are strengthening our position in the growing market for off-grid power generation and are increasing the attractiveness of our full-service offering, especially in regions with poor or no connection to the grid."
In addition to the analysis and optimisation of diesel generators, which are primarily used in countries with no reliable electricity supply, OneShore's service offering also includes the planning and operational management of smart solar-diesel hybrid systems. "By combining existing diesel generators with highperformance photovoltaic modules, we are able to significantly reduce both the costs of energy generation and CO2 emissions," explains Philipp Kunze, Founder and Managing Director of OneShore Energy. "As a part of BayWa r.e., in future we will be able to offer the services and components to do this directly from a single source."
BayWa r.e. is presenting its extensive product and service portfolio and the new offering for hybrid projects from 31 May to 2 June 2017 at the "Intersolar Europe" exhibition fair in Munich. 
BayWa r.e. renewable energy GmbH (BayWa r.e.): As a wholly-owned subsidiary of BayWa AG, BayWa r.e. renewable energy GmbH combines the activities of the solar energy, wind energy, bioenergy and geothermal energy business sectors. Based in Munich,BayWa r.e. is a globally active company. As a full service partner with over 1,000 employees and more than 25 years of market experience, BayWa r.e. develops, implements, consults and supports projects in the renewable energies sector. The company also provides the operational management and maintenance of plants. Other business activities include the trade with photovoltaic components and the purchase and marketing of energy from renewable sources.  
The parent company BayWa AG is an international trading company and service provider whose core segments include agriculture, energy and construction. 
Contact:
BayWa r.e. renewable energy GmbH
Felix Gmelin
Corporate Communications
Telephone: +49 89-383932-5817
E-mail: felix.gmelin@baywa-re.comwww.baywa-re.com