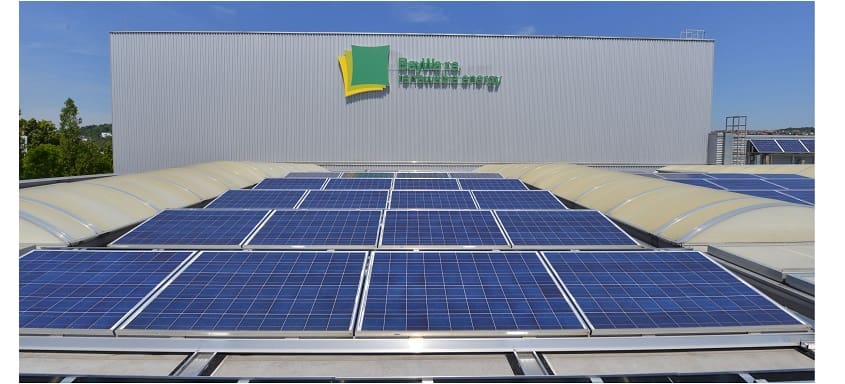 BayWa r.e.'s international business expansion continues at pace as it establishes four new registered businesses in Poland, France, the Netherlands and Thailand.
With a global footprint in over a dozen countries, this recent expansion is focused on increasing BayWa r.e.'s capacity and international market presence in the wholesale solar market. And is in response to growing success and confidence in the wider global renewable sector.
Already one of the largest system suppliers in the European wholesale market, this latest phase of expansion is designed to provide direct support to installers in these growth markets by allowing them to take full advantage of BayWa r.e.'s comprehensive range of products and industry leading technical support and advice. 
Günter Haug, Managing Director of BayWa r.e., said: "We're experiencing significant growth in the solar wholesale market. In France alone we're anticipating double digit growth this year. It's part of a wider global trend, which offers ideal conditions for consolidating our position as one of the leading suppliers to the international solar wholesale market."
The new operations situated in Krakow, Bordeaux,Bangkok and 's-Hertogenbosh expand BayWa r.e.'s existing capabilities across the four countries, where it is already distributing thousands of high-quality PV components, mounting and storage systems. 
Günter Haug adds: "There's a lot of Government support for solar. From France, and support for selfconsumption, to Thailand and the country's masterplan to increase renewable energy to meet 25% of demand by 2021. Our expansion means we're well positioned to help installers across the globe respond with the best possible solutions that are backed by first-in-class advice and technical support."
Previously in 2016, BayWa r.e. acquired the Australian PV wholesaler Solarmatrix successfully entering the Australian PV market.
With plans for further expansion already underway,BayWa r.e. has its sight firmly set on continuing to increase its share of the international solar wholesale market. 
BayWa r.e. renewable energy GmbH (BayWa r.e.):
As a full subsidiary of BayWa AG, BayWa r.e. renewable energy GmbH groups together the activities of the solar energy, wind energy, bioenergy and geothermal energy business units. With headquarters in Munich, BayWa r.e. is active worldwide. As a full service partner with around 1,000 employees and more than 25 years of market experience, BayWa r.e. provides consulting services and develops, implements and manages projects in the area of renewable energies. The company also covers plant operation and maintenance. Other business activities encompass photovoltaic component trade and the purchase and marketing of energy from renewable sources. 
BayWa r.e.'s French subsidiary is active in the solar and wind markets of the France. They focus on projects and O&M business.Its parent company, BayWa AG, is an international trade and services company with the core segments of agriculture, energy and building materials.
Contact:
BayWa r.e. renewable energy GmbH
Mark Cooper
Corporate Communications
Phone: +49 89 383932 3611
E-mail: mark.cooper@baywa-re.com