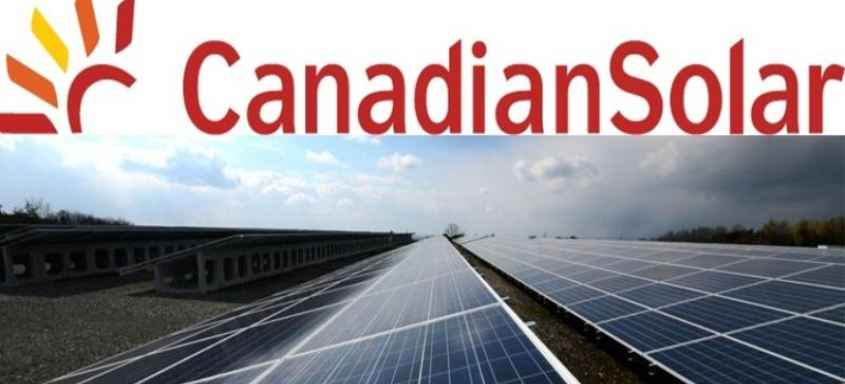 Canadian Solar Inc one of the world's largest solar power companies announced that it has entered into a private placement with Prudential Capital Group, pursuant to which, the global investment management business of Prudential Financial, Inc. has agreed to purchase non-recourse notes with principal amount totaling approximately JPY6.2 billion (US$60.0 million).
The proceeds from the private placement will be used to finance a portfolio of environmentally-friendly solar power plants totaling 21.2MWp in Japan.
"This is our inaugural green solar private placement with a blue chip institutional investor, and represents the second project bond financing structure executed by Canadian Solar in the Japanese market, further diversifying our funding mix," commented Dr. Shawn Qu, Chairman and Chief Executive Officer of Canadian Solar Inc. "This successful transaction once again underscores the confidence that leading financial institutions have in Canadian Solar's project pipeline in Japan and positions us well to continue to deliver on our mission to accelerate the deployment of clean, reliable, emission-free solar energy worldwide."
About Canadian Solar Inc.
Founded in 2001 in Canada, Canadian Solar is one of the world's largest and foremost solar power companies. As a leading manufacturer of solar photovoltaic modules and a provider of solar energy solutions, Canadian Solar has a geographically diversified pipeline of utility-scale power projects. In the past 14 years, Canadian Solar has successfully shipped over 14 GW of premium quality modules in over 90 countries around the world. Furthermore, Canadian Solar is one of the most bankable companies in the solar industry, having been publically listed on NASDAQ since 2006. 
Ed Job,
CFA, Director,
Investor Relations,
Canadian Solar Inc.,
investors@canadiansolar.com 
David Pasquale,
Global IR Partners,
csiq@globalirpartners.com
+1-914-337-8801