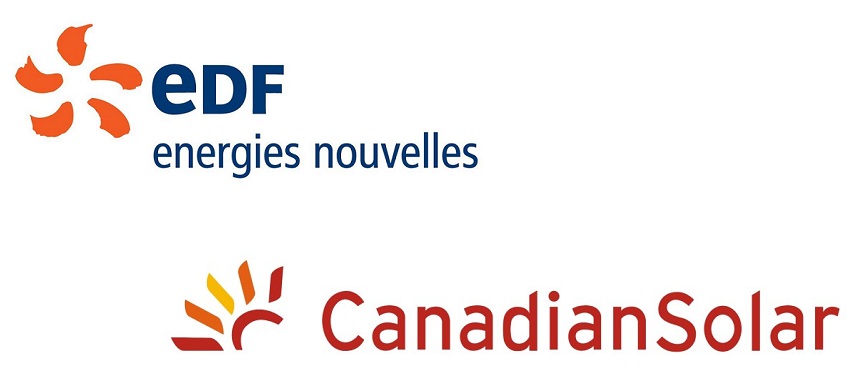 Canadian Solar Inc ,one of the world's largest solar power companies, and EDF Energies Nouvelles,a global market leader in renewable energy, announced a partnership in the 92.5 MWp Pirapora III photovoltaic project in Brazil, through the sale of 80% interest in the Project by Canadian Solar to EDF EN do Brasil, EDF Energies Nouvelles' local subsidiary.
The Pirapora III project has started construction and is expected to reach commercial operation in the fourth quarter of 2017. Canadian Solar is supplying modules for the Project from its 380 MWp modules factory established in Brazil to support the local market. EDF EN do Brasil will manage both the construction and operations phases of the Project.
EDF EN do Brasil previously acquired from Canadian Solar an 80% interest in its 191.5 MWp Pirapora I and 115 MWp Pirapora II projects. Once commissioned in 2018, the three projects located in the same area will form the largest solar photovoltaic facility in operation in Latin America with a total installed capacity of approximatively 400 MWp. The three projects will benefit from common operational facilities and services. The Pirapora III project, located in the State of Minas Gerais in Brazil, was awarded a 20-year Power Purchase Agreement in the 2014 Reserve Energy Auction.
The Project will generate 188 GWh per year and contribute towards the country's goal of obtaining 23% of its energy from non-hydro renewable sources by 2030."We are proud to be working with EDF EN on a third project in Brazil. We have now partnered with EDF EN on all three of our projects in Brazil that were awarded long-term PPAs, totaling close to 400 MWp. We value our strategic partnership with EDF EN and look forward to continuing our successful collaboration on other opportunities in the future, as we expand our quality solar project pipeline globally", said Dr. Shawn Qu, Chairman and Chief Executive Officer of Canadian Solar.
Antoine Cahuzac, EDF Group's Senior Executive Vice President, Renewable Energies and CEO of EDF Energies Nouvelles, added: "This acquisition constitutes further evidence of our growth ambitions in Brazil, a key renewable energy market for the EDF Group. It represents a new step toward the EDF Group's goal of doubling its renewable capacity in France, and worldwide, by 2030 under its CAP 2030 company plan."
About Canadian Solar Inc.
Founded in 2001 in Canada, Canadian Solar is one of the world's largest and foremost solar power companies. As a leading manufacturer of solar photovoltaic modules and provider of solar energy solutions, Canadian Solar also has a geographically diversified pipeline of utility-scale power projects in various stages of development. In the past 16 years, Canadian Solar has successfully delivered over 21GW of premium quality modules to over 100 countries around the world. Furthermore, Canadian Solar is one of the most bankable companies in the solar industry, having been publicly listed on NASDAQ since 2006.
Canadian Solar Inc. Contacts
Investors:
Mary Ma:
Superviseur senior,
Relations investisseurs Canadian Solar Inc.
investor@canadiansolar.com
David Pasquale:
Global IR Partners
+1-914-337-8801
csiq@globalirpartners.com
About EDF Energies Nouvelles
EDF Energies Nouvelles is a market leader in renewable energy electricity, with a portfolio of more than 10 GW gross installed capacity focused for the most part on wind (onshore and offshore) and solar photovoltaic energy. Mostly operating in Europe and North America, EDF Energies Nouvelles continues its development by taking strong positions in promising emerging areas such as Brazil, Chile, China, India or South Africa. The Company is also present in other segments of the renewable energy market: marine energy, distributed energies and energy storage. EDF Energies Nouvelles manages renewable energy projects' development and construction as well as operation and maintenance for its own account and for third parties. EDF Energies Nouvelles is a subsidiary of the EDF Group dedicated to renewable energy.
PRESS CONTACTS:
Manon de Cassini-Hérail
tel. : +33 (0)1 40 90 48 22
e-mail: manon.decassini-herail@edf-en.com
Clarisse Placidoux
tel. : +33 (0)1.40.90.49.46
e-mail: clarisse.placidoux@edf-en.com