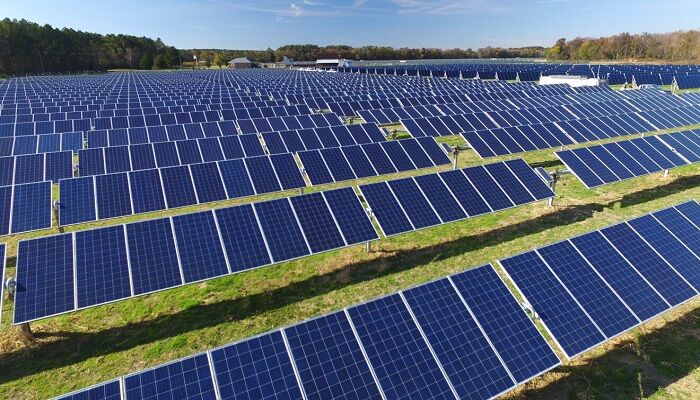 The installed solar capacity in the 27 EU member states increased by 47% to a record high of 41.4 GW throughout the year, bringing the total to 208.9 GW by the end of 2022.
According to a survey from SolarPower Europe, the relaxing of COVID-19 regulations and supply chain constraints, high power prices, and efforts to stop importing Russian energy have all contributed to the sharp rise in newly installed capacity across the Union.
New installations added 10 GW more capacity than the industry group based in Brussels predicted by the end of 2021, outpacing expectations for 2022 by 38%.
With 7.9 GW of new solar capacity, Germany is once again in the lead, followed by Spain with 7.5 GW and Poland with 4.9 GW. In order to move up to fourth place, the Netherlands added 4 GW of new solar systems to the grid over the course of the year. France completes the Top 5 markets with 2.7 GW.
In the following four years, it is anticipated that the EU's solar capacity will continue to rise at double-digit annual growth rates, reaching 484 GW in 2026, primarily due to Germany and Spain. In 2023–2026, the two biggest markets in Europe are expected to install 62.6 GW and 51.2 GW of solar capacity, respectively. According to the association's medium scenario, 53.6 GW of solar systems with a combined capacity are anticipated to become operational across the EU in 2023, breaking the 50 GW barrier for the first time.
As per SolarPower Europe's predictions, the EU will easily exceed the 750 GW target for 2030 with a solar fleet of 920 GW and reach its goal of 400 GW of deployed solar by 2025 under the REPowerEU plan.
The association identified five areas that must be addressed in the report in order to support the growth of solar energy- expanding the portfolio of certified solar installers and skilled manpower; maintaining regulatory consistency and shareholder surety for solar; allowing smoother assimilation of solar PV in the grid; improving spatial planning and enabling procedures for solar; and ensuring reliable and sustainable solar PV supply chains.