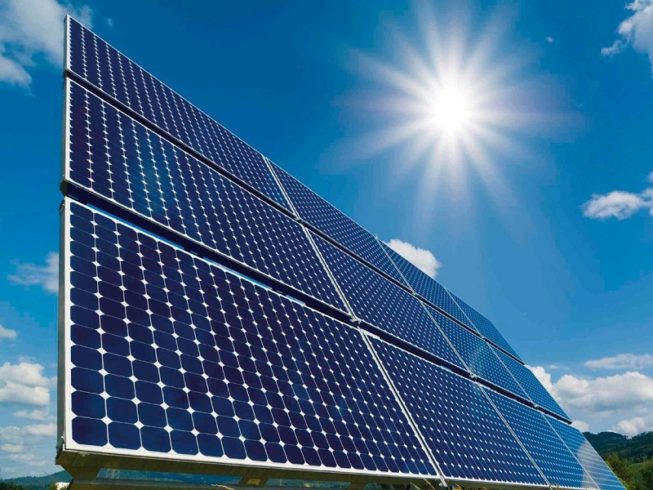 GivePower Foundation, a non-profit organization that uses clean energy technologies to deliver essential community services to the developing world, has launched a global program to support the development of minigrids—solar power and battery storage combinations capable of providing continuous power to a small village or cluster of buildings— for communities in need. The new solar-powered grids will be applied to projects that impact the following seven sectors: education, water, health, food security, economic development, telecommunications and conservation.
Minigrid solar systems expand GivePower Foundation's previous work to bring light to a school in need for every megawatt of solar power that SolarCity installed. By expanding work beyond schools to additional and critical infrastructures in developing communities, GivePower hopes to create both safety and security through dependable energy for remote off-grid communities across the world, as well as provide opportunities for revenue for the residents with the gift of power. GivePower's minigrid systems—typically expected to comprise up to 50 kilowatts of solar power and additional battery technologies—will provide reliable, clean power without the need for extensive, costly traditional grid infrastructures such as transmission and distribution channels.
GivePower Foundation's first minigrid system has been installed at the Virunga National Park, a UNESCO World Heritage Site in the eastern Democratic Republic of Congo. Africa's oldest national park and most biologically diverse protected area, Virunga is home to nearly a quarter of the world's critically endangered mountain gorillas. The project was made possible through a collaboration with Empowered by Light, an organization dedicated to improving lives and the environment through renewable energy technologies.
Solar energy will provide new power sources to three sector posts within Virunga, enabling park rangers to utilize essential tools – including security lights, radios and more – for their work protecting the park's wildlife. These systems now bring power to remote areas of the park, contributing to existing infrastructure in order to provide reliable and sustainable sources of electricity. This newest solar project complements the ongoing work of the Virunga Alliance, which is committed to bringing peace and prosperity to communities in and around Virunga's borders through the responsible economic development of the park's natural resources, with a bold plan to bring clean energy to the four million people who live within a day's walk of the park's borders.
GivePower Foundation is providing the solar power installation, engineering, design and training for the Virunga community to fully utilize the benefits of solar power. Tesla's battery storage technologies are also being used for the minigrid project to allow park rangers to utilize solar power around the clock.
Additional minigrid projects are also planned for Latin America and Africa, including two more sites in partnership with Empowered by Light expected to be online by the end of the year. To learn how you can partner with the GivePower Foundation to improve the lives of people in impoverished communities, visit www.givepower.org.  
About GivePower Foundation
The GivePower Foundation is a 501c3 non-profit organization committed to extending the environmental and social benefits of clean, renewable energy across the world. GivePower uses solar energy and storage technologies to deliver the most essential community services to the developing world. Originally created by SolarCity, the Foundation has helped power some of the economically poorest countries, including communities in Nicaragua, Haiti, Malawi, Mali, Nepal and Senegal. Visit GivePower online www.givepower.org and follow the organization on Facebook & Twitter.