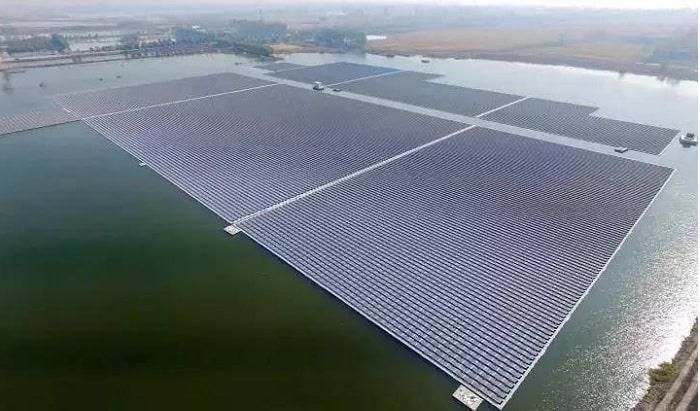 LONGi, world leading solar technology company headquartered in Xi'an, China, announced that the company has supplied 25.5MW, including spares, of its reliable and high-quality bifacial modules to the Innisfail Solar project in Red Deer County, Alberta, Canada. The project was delivered in two phases across 2019 and 2020.
GP Joule PV Canada Corp, one of the North American EPC subsidiaries of the vertically-integrated and diversified Renewable Energy player GP Joule GmbH headquartered near Hamburg, Germany, secured the Engineering, Procurement and Construction contract. The 25.3MW Innisfail Solar project was developed and is owned by British Columbia-based renewable energy investor and operator, Elemental Energy Inc.
The Innisfail Solar project deployed 69,000 pcs of LONGi bifacial modules and was engineered and designed to optimize a merchant solar scenario over the next 35 years in the western Canadian Province of Alberta, which targets to procure 5 GW of renewable generation to meet its goal of 30% clean energy by 2030. LONGi's team delivered the modules on time in two phases over the winter, and all stakeholders recognize and value LONGi's cooperation and support in the process.
"Innisfail Solar is an exciting project for us to follow up on the success of our Brooks Solar project, and we are pleased to contribute to the continued growth of renewable energy in Alberta. This unique project will generate considerable positive impact in the local community and contribute to Alberta's energy transition and emissions reductions", says Jamie Houssian, Principal of Elemental Energy.
"The fact that it is Alberta's first merchant project shows that GP JOULE's cold-climate experience, vertically-integrated supply chain and proven ability to provide customized, reliable and optimized engineering solutions pay off on such forward-looking projects", adds David Pichard, CEO, GP JOULE North America.
"LONGi is pleased to provide our global customers and partners with reliable and high-quality module products. We are honored to participate in the campaign of energy transition in Canada. This is LONGi's first utility solar project with GP JOULE and Elemental, we hope to jointly develop more solar projects in Canada and bring the owner long-term return on investments", says Vivian Tao, Head of Sales, LONGi Solar North America.
About LONGi
LONGi leads the solar PV industry to new heights with product innovations and optimized power-cost ratio with breakthrough monocrystalline technologies. LONGi supplies more than 30GW of high-efficiency solar wafers and modules worldwide yearly, about a quarter of global market demand. LONGi is recognized as the world's most valuable solar technology company with the highest market value. Innovation and sustainable development are two of LONGi's core values. Learn More: https://en.longi-solar.com/
About GP JOULE
GP JOULE is a global renewable energy company with an extensive track record developing, engineering, constructing, operating, and financing commercial and utility-scale renewable projects. In the North American market, GP JOULE provides EPC turnkey services and a full range of PV products focused on delivering the lowest cost per kilowatt hour. GP JOULE's complete in-house and local execution team includes civil, mechanical, and electrical expertise.  Globally, GP JOULE has installed over 700 MWs of PV projects and manages 600 MWs of assets across Germany, France, Italy, Canada, and the United States.
About Elemental Energy
Elemental is a developer, investor and operator of renewable energy projects, with interests in operating and development stage wind, solar, and hydro projects throughout North America. We are committed to projects that generate long term financial returns, environmental benefits for the planet, and positive social impacts for the communities in which we work.