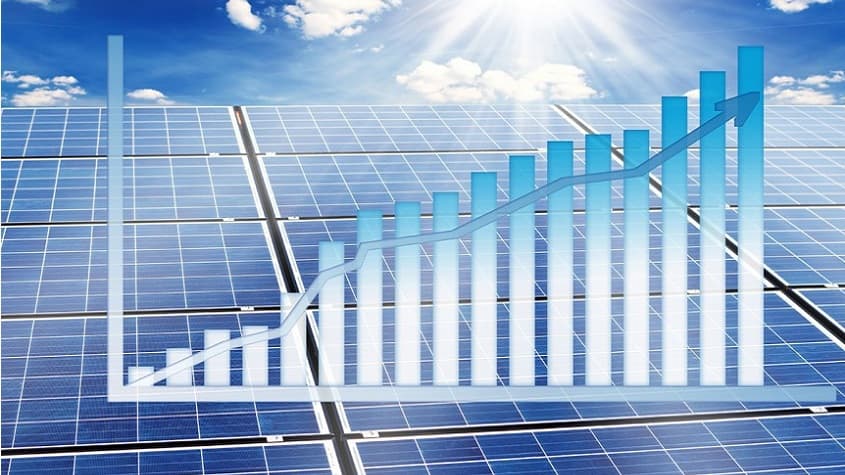 The US solar PV market installed a total of 10.6 gigawatts of new capacity in 2017, according to a new report from GTM Research and the Solar Energy Industries Association, which is down 10% from 2016 and exposes weaknesses in certain market segments and specific locations around the country.
While there were high points for the US solar PV industry in 2017, it was nevertheless the rapid shifts and declines which really painted the picture. Though the community and commercial solar segments both showed strong growth in 2017, the residential and utility-scale segments saw their installation numbers fall for the first time since 2010.
The residential sector fell 16% year-over-year driven primarily by weakness in California and major Northeast markets, despite what GTM Research describes as "a relatively stable policy environment" and grid parity in half of all US states. Cause for the residential decline stems in part from pullback by certain national installers that are shifting away from rapid expansion strategies and relying instead on solidifying their existing position.
Vivint Solar is a good example of this strategy. Last week the company reported that it had missed the low end of its Q4'17 guidance but was nevertheless happy with its business plans, increasing revenue over market share.
"The main story for residential solar is that across all major markets we saw a significant slowdown," said Austin Perea, solar analyst at GTM Research and lead author of the report.
In contrast, however, the non-residential sector grew by 28% year-over-year thanks to regulatory demand pull-in from looming policy deadlines in both California and the Northeast, as well as the continued build-out of the community solar pipeline in Minnesota.
"Minnesota headlined a banner year for community solar, with more megawatts installed in that state than total U.S. community solar installations in all of 2016," explained Perea. "We expect community solar to diversify geographically in 2018, with Maryland and New York to be key growth markets for the sub-segment beginning this year."
This was also the focus of the Solar Energy Industries Association (SEIA), which focused on the impact of the corporate and community solar segments, and highlighted the fact that 2017's capacity additions were nevertheless a 40% growth over 2015's total.
"The solar industry delivered impressively last year despite a trade case and market adjustments," said SEIA President and CEO Abigail Ross Hopper. "Especially encouraging is the increasing geographic diversity in states deploying solar, from the Southeast to the Midwest, that led to a double-digit increase in total capacity."
Looking forward, GTM and SEIA predict that the US solar market will continue to see growth, though it will take until 2023 to reach the astonishing record levels we saw in 2016.
The Section 201 trade case which resulted in a 30% tariff on solar cells and modules will obviously hit the industry over the coming years, with 2018 expected to plateau somewhat before beginning its growth again starting in 2019. Specifically, GTM reduced its solar PV forecasts by 13% from 2018 through 2022.
The impact of Donald Trump's tax bill is less certain, however, and the authors of the report explain that it "could reduce the availability of tax equity financing given that overall corporate tax liability will be lower."
"We're still assessing the impacts [of the tax bill], but we don't think it's going to be the main factor in any levelling off that's going to happen," said Dan Whitten, vice president of communications at SEIA.
Specifically, GTM and SEIA predict that 2018 will see another 10.6 gigawatts (GW) added, but total installed US PV capacity is still expected to more than double over the next five years, with more than 15 GW worth of PV capacity added annually by 2023.
"Solar is going to grow. It's not a question of if, but when," said Whitten. "There is no rule that says just because there's a projection of a flat year or doubling by 2022 that we can't do better."