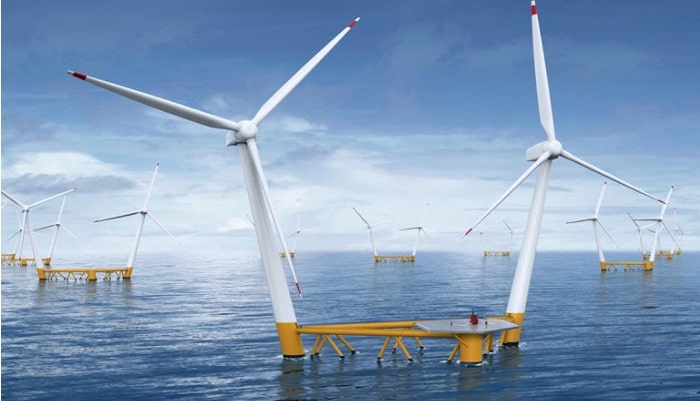 The US Bureau of Ocean Energy Management (BOEM) has issued a Record of Decision (ROD) for Avangrid's 800MW offshore Vineyard Wind I project.
The ROD, which serves as the final federal approval for the Avangrid joint venture project, will enable the start of construction activities on the project this year.
It addresses permitting decisions by the BOEM, the US Army Corps of Engineers and the National Marine Fisheries Service within the National Oceanic and Atmospheric Administration.
BOEM director Amanda Lefton said: "This project represents the power of a government-wide approach to offshore wind permitting, taking stakeholder ideas and concerns into consideration every step of the way.
"We will continue to advance new projects that will incorporate lessons learned from analysing this project to ensure an efficient and predictable process for industry and stakeholders."
The Vineyard Wind project, to be built off the coast of Massachusetts, supports US President Joe Biden's goal of generating 30GW of energy from offshore wind by 2030.
It is thought that it will be the first commercial-scale offshore wind project in the country on completion. The project will use up to 84 wind turbines, to be installed in an east-west orientation. The turbines will have a minimum spacing of one nautical mile between them in the north-south and east-west directions.
Before starting the construction work, Vineyard Wind must submit a facility design report and a fabrication and installation report. These reports will provide specific details for the way the facility will be fabricated and installed according to the approved construction and operations plan.
The project is expected to create 3,600 jobs and cut carbon emissions by 1.6 million tonnes a year. Construction on the project will start this year. Upon completion, it will generate enough clean energy to power 400,000 homes and businesses in Massachusetts.
Last month, the BOEM issued a notice of intent for an environmental review of the proposed Revolution Wind project, located off the coast of Rhode Island.