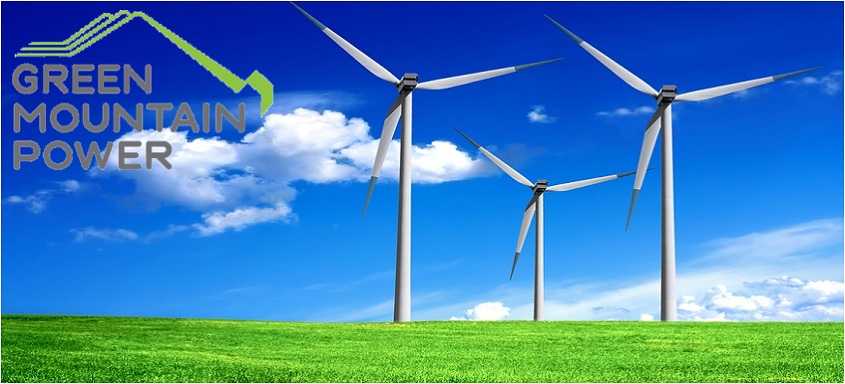 Fast Company announced its annual ranking of the world's Most Innovative Companies for 2017, honoring leading enterprises and rising newcomers that exemplify the best in nimble business and impactful innovation.
Green Mountain Power was named to its Top 10 Most Innovative Companies in Energy list for its groundbreaking work to partner with customers on a new energy future. Green Mountain Power is laser focused on energy transformation, with more reliable, cost-effective and low-carbon energy, by radically transforming the antiquated grid system to one that is more home, business, and community centered and leverages innovations like battery storage.   
"GMP's recognition on this prestigious list is richly deserved, as Mary Powell and her team have consistently demonstrated that even a smaller utility can distinguish itself through fearless innovation and relentless focus on enhancing the customer experience," said David Crane, former CEO of NRG Energy and NRG Yield. "Other utilities, which persist in the old utility model, fighting a rearguard action against progress in the power industry, will be left behind. GMP's customers need not have that fear." 
Most Innovative Companies is one of Fast Company's most significant and highly anticipated editorial efforts of the year. To produce the 2017 list, Fast Company reporters surveyed thousands of enterprises across the globe to identify the most notable innovations of the year and trace the impact of those initiatives on business, industry, and culture.
"If there's a single thread that runs through this year's list, it's the importance of focus. Over the past year, the nation's political dialogue offered many reasons for uncertainty and pause. Culture will keep moving, and those enterprises that move with it—that attack their missions with fearlessness—will find themselves in the strongest position to weather whatever political or economic disruption comes our way," said Robert Safian, editor and managing director of Fast Company. 
Other top companies making the Energy list include: Tesla, GE, and Google. 
"It's an honor to be counted among such a distinguished list of businesses that are collectively making the world a better place through ingenuity, grit, and a refusal to settle," said GMP President and CEO Mary Powell, who in 2016 was also named one of Fast Company's Most Creative People in Business. "As an energy transformation company, our mission is to continue to offer new products and services that improve customers' lives, while creating a more sustainable and cost-effective energy system for the long term."
Fast Company's Most Innovative Companies issue (March 2017) is now available online at www.fastcompany.com/MIC as well as in app form via iTunes, and will be available on newsstands beginning February 21. 
About Green Mountain Power
Green Mountain Power (GMP) serves approximately 265,000 residential and business customers in Vermont and is partnering with customers to improve lives and transform communities. GMP is focused on a new way of doing business to meet the needs of customers with integrated energy services that help people use less energy and save money, while continuing to generate clean, cost-effective and reliable power in Vermont. GMP is the first utility in the world to get a B Corp certification, meeting rigorous social, environmental, accountability and transparency standards and committing to use business as a force for good. In 2014, Vote Solar named GMP a Solar Champion. More information at: www.greenmountainpower.com. 
ABOUT FAST COMPANY
Fast Company is the world's leading progressive business media brand, with a unique editorial focus on innovation in technology, ethical economics, leadership, and design. Headquartered in New York City, Fast Company is published by Mansueto Ventures LLC, one of the U.S.'s leading media companies.
Kristin Carlson
Green Mountain Power
802-229-8200
Kristin.Carlson@greenmountainpower.com
See more at: http://www.greenmountainpower.com/press/fast-companys-top-10-innovative-companies-energy/#sthash.6iyWmfhp.dpuf