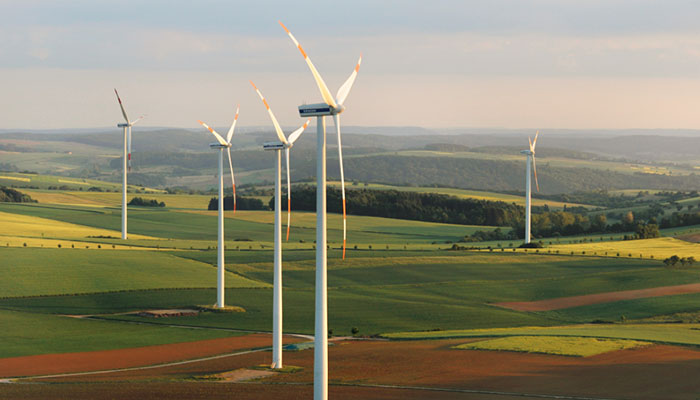 SSE Renewables, as part of SSE plc, is pleased to announce it has today been successful in the UK's fifth Contract for Difference (CfD) Allocation Round and is set to be awarded 15-year contracts for low carbon power for over half a gigawatt of new onshore wind generation.
The company's Strathy South, Aberarder, and Bhlaraidh Extension onshore wind farm projects in the Scottish Highlands, and its Viking Wind Farm project, which is currently under construction in the Shetland Islands, secured CfDs for a total of 605MW of new renewable energy in the UK's latest competitive auction.
The successful projects will receive the guaranteed strike price of £52.29/MWh, based on 2012 prices but annually indexed since then for CPI inflation, for the contracted low carbon electricity they will generate for a 15-year period from the 2027/28 delivery year.
The project's success in securing contracts follows the UK Government's Allocation Round 5 process in which the projects competed in 'Pot 1' alongside various technologies including offshore wind, hydro, energy from waste with CHP, and solar photovoltaic (PV).
The Aberarder, Bhlaraidh Extension, and Strathy South projects are each at late-stage development, having previously been granted planning consents by the Scottish Government. The Viking Wind Farm project is in the latter stage of construction.
Strathy South Wind Farm project, which was granted consent in November 2021, has secured a CfD for 231MW (100% of total capacity).
Aberarder Wind Farm project, which SSE Renewables acquired in October 2022, has secured a CfD for 50MW (100% of total capacity). The project, adjacent to the operational Dunmaglass wind farm in Strathnairn near Inverness, was granted consent in April 2017.
Bhlaraidh Extension Wind Farm project, which was granted consent in August 2022, has secured a CfD for 101MW (100% of total capacity).
The Aberarder, Bhlaraidh Extension, and Strathy South projects will all be targeting final investment decisions in 2024.
Finally, the 443MW Viking project, located in the Shetland Islands, has secured a CfD for 223MW (50% of total capacity). This award follows success in Allocation Round 4 where Viking secured a CfD for 220MW (50% of its total capacity) for the 2026/27 delivery year. Construction work on the project is progressing well with all turbines now installed and, with commissioning works set to continue over the next year, remains on track for completion in late summer 2024.
Once completed, these onshore wind projects will make an important contribution to the delivery of SSE plc's Net Zero Acceleration Programme Plus, a fully funded five-year investment plan to 2027 which will see the Group invest £18bn or almost £10m a day on average on critical national infrastructure. This plan includes increasing SSE Renewables' net capacity from 4GW currently to more than 9GW, with around 3GW currently under construction.
SSE Renewables notes however that no offshore wind projects were successful in today's Allocation Round, signaling a challenging time for the industry which is experiencing significant headwinds caused by inflationary pressure, commodity price volatility, interest rate raises, and global competition.
As a result, urgent reforms to the CfD scheme for offshore wind are now required to ensure that future auctions, notably Allocation Round 6 next year, deliver successful outcomes that boost energy security and benefit consumers.