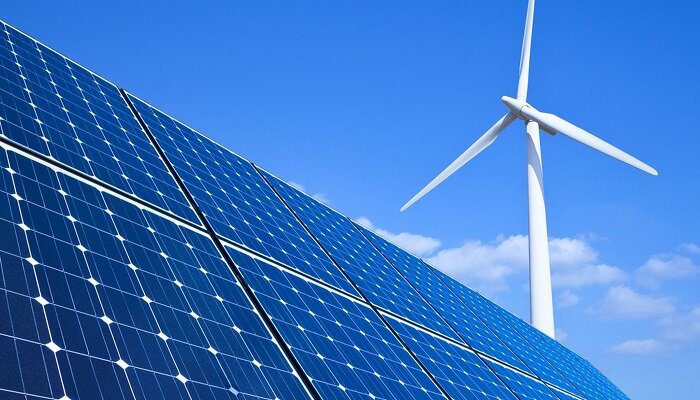 Turkish energy generation company Enerjisa Üretim has signed a memorandum of understanding (MoU) with Germany's ENERCON, a wind turbine manufacturer, according to both companies.
The MoU entails the supply of two of ENERCON's latest E-175 EP5 wind energy converters. The agreement was signed at the WindEurope trade fair in Copenhagen. It specifies that ENERCON will set up two prototypes of their newest wind turbine model with a rotor diameter of 175 meters (575 feet) and a nominal power of 6 megawatts (MW) in Türkiye by the end of 2024.
"We are pleased that we are continuing our trust-based cooperation with Enerjisa Üretim with our new turbine type,' said ENERCON CEO Jürgen Zeschky.
"ENERCON is already the supplier of wind turbines for the YEKA RES 2 project, with which we will install 1,000 MW of onshore power in Türkiye for Enerjisa Üretim in the next three years. With the delivery of the new E-175 EP5, we are launching the next chapter of our partnership," he said.
ENERCON CCO Ulrich Schulze Südhoff also said that ENERCON and Enerjisa Üretim combine an "equally strong commitment to renewable energies and the energy transition."
"Together, we are making a decisive contribution to a sustainable, reliable and cost-effective energy supply in Türkiye. Our new E-175 EP5 is very suitable for locations in the country. We will do our utmost to make this high-performance wind turbine type available there also for serial projects so that we can continue to drive onshore expansion in the country with our customers in the future," he said.
Arif Günyar, regional head of ENERCON's Central Asia, Middle East and Africa (CAMEA) region, pointed out ENERCON's long-standing relationship with Türkiye: "ENERCON is one of the pioneers of the wind energy industry in Türkiye. Together with our customers, we have contributed to building up a renewable energy system in this country for over 25 years. Together, we have already achieved more than 2.5 gigawatts of onshore power – not including the 1,000 MW from the current YEKA projects."
"The fact that we are now providing prototype sites for the new E-175 EP5 makes our Turkish team very proud," Günyar added.
The ENERCON E-175 EP5 wind energy converter type is presently the biggest and most potent in ENERCON's product range, boasting a rotor diameter of 175 meters and a nominal power of 6 MW. It employs the proven ENERCON direct drive system, an innovative E-nacelle with electrical systems within the machine house, and an 86-meter-long one-piece rotor blade, the longest produced by ENERCON so far.
These wind turbines will be situated at Enerjisa Üretim Balıkesir Wind Power Plant and Enerjisa Üretim Bandırma Energy Base sites, both located in the Balıkesir province in western Türkiye.