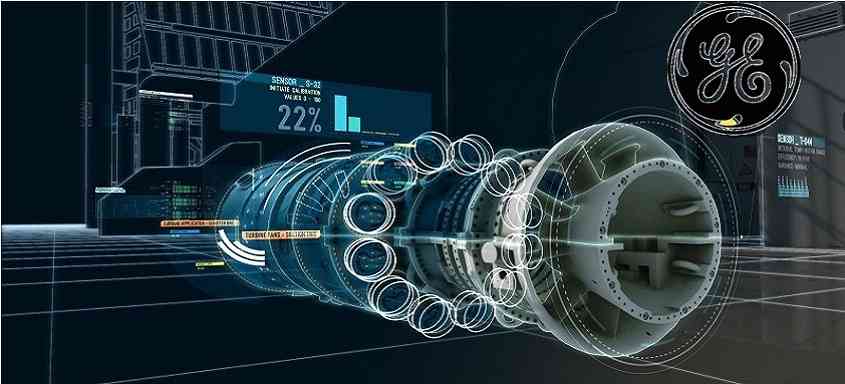 Uniper UK Ltd. has selected GE's Power Services to provide plant equipment upgrades and advanced digital solutions aiming to boost the performance of its Enfield and Grain combined-cycle power plants in the high-demand regions of greater London and the southeast of England.
The upgrades are part of GE's new Fleet360* services platform of total power plant solutions and include a full suite of digital, plant and gas turbine solutions. The contract also includes the first order for GE's Operations Optimization software on a GT26 gas turbine.
Uniper's two, 400-megawatt (MW) and 1,200-MW stations, which consist of four GT26 single-shaft combined cycles, will be upgraded with a full suite of digital, plant and gas turbine solutions. The upgrades reflect a broader trend, as European utilities seek to modernize their combined-cycle power plants to increase performance, deliver competitive costs and meet additional environmental and flexibility requirements.
Showcasing the role of digital technologies in GE's total plant solutions, this latest contract marks the first installation of GE's Operations Optimization software on a GT26 gas turbine, giving Uniper the capability to monitor and predict key plant performance indicators.
"We are delighted to work with Uniper to demonstrate the added value of GE's Operations Optimization software to give plant operators greater real-time oversights into the condition of their generation equipment," said Paul McElhinney, president & CEO of GE's Power Services. "Our new Fleet360 services platform of total plant solutions allows us to offer customers like Uniper the capabilities to help increase the efficiency, availability and operational flexibility of their combined-cycle plants in the United Kingdom."
Fleet360 represents GE's expanded capabilities as a total solutions provider for all power generation equipment, regardless of whether the components were originally supplied by GE or another original equipment manufacturer. Fleet360 applies to upgrades, repairs, parts, multiyear agreements, operations and maintenance—as well as GE's advanced digital solutions.
About Uniper 
An international energy company and leading European energy producer with a global commodities trading business, Uniper operates in more than 40 countries. It combines a balanced portfolio of technologically-advanced large-scale assets with outstanding technical and commercial expertise, and a firm commitment to developing energy technologies for the future.
In the UK, Uniper's generation portfolio makes an important, tangible contribution to Britain's supply security.  It owns and operates a diverse portfolio of power generation and gas assets with a capacity of more than 6,000 MW, and gas storage in excess of 160 mcm, making it the fifth largest generator in the UK. Its combined activities in the UK provide employment for around 1,000 people. www.uniper.energy
About GE
GE is the world's Digital Industrial Company, transforming industry with software-defined machines and solutions that are connected, responsive and predictive. GE is organized around a global exchange of knowledge, the "GE Store," through which each business shares and accesses the same technology, markets, structure and intellect. Each invention further fuels innovation and application across our industrial sectors. With people, services, technology and scale, GE delivers better outcomes for customers by speaking the language of industry. www.ge.com
About GE Power
GE Power is a world leader in power generation with deep domain expertise to help customers deliver electricity from a wide spectrum of fuel sources. We are transforming the electricity industry with the digital power plant, the world's largest and most efficient gas turbine, full balance of plant, upgrade and service solutions as well as our data-leveraging software. Our innovative technologies and digital offerings help make power more affordable, reliable, accessible and sustainable.For more information, visit the company's website at www.gepower.com
About GE's Power Services
GE's Power Services, headquartered in Baden, Switzerland, delivers world-class solutions for our customers across total plant assets and their operational lifetimes. This organization supports 2,800+ customers worldwide with an installed base of 28,000+ power generation assets, which includes other OEMs, and taps into the Industrial Internet to improve the performance of our solutions over the entire life cycle through the power of software and big data analytics.