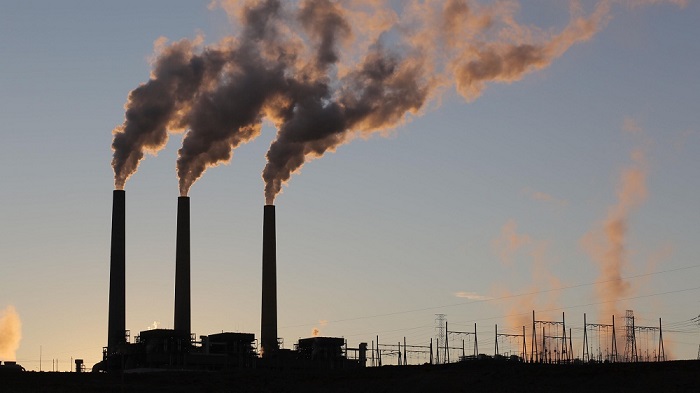 The largest waste-to-energy project in the world, the Dubai Waste Management Center (DWMC), has been completed to an 85% level, according to a September 12th announcement from Dubai Municipality.
With the biggest operational capacity in the world, DWMC will treat 1.9 million tonnes of garbage each year and turn it into renewable energy, producing enough energy once it is finished to power 135,000 households. In keeping with His Highness Sheikh Mohammed bin Rashid Al Maktoum's vision to elevate the emirate's profile as a global model for sustainable development and solidify its position as the best city to live and work in, construction on the landmark project started in 2021.
Dubai's dedication to attaining sustainable development objectives and lowering the emirate's carbon footprint is reflected in DWMC. The initiative will help Dubai Municipality achieve its strategic goal of totally removing garbage from landfills by 2030.
The waste management centre is being built as planned. The world's most energy-efficient project will be completed in its entirety by 2024, with the first phase being ready by 2023.
The project would significantly reduce the potential volume of municipal waste in landfills and produce alternative energy sources, both of which are important given that Dubai's population is anticipated to continue expanding at an increasingly rapid rate as a result of an upsurge in economic activity. The centre, according to Dubai Municipality director-general Dawoud Al Hajri, is a key component of Dubai's goal to become one of the world's most sustainable cities. The facility, he continued, offers a creative way to convert massive amounts of garbage into a reliable clean energy source.
Al Hajri emphasised that by utilising cutting-edge technology, the centre reflects Dubai's commitment to protect the environment. In accordance with national energy goals and the Dubai Clean Energy Strategy 2050, which Sheikh Mohammed created to make Dubai a global hub for clean energy and the green economy, he said that DWMC will improve the emirate's environmental credentials.
An Industry Pioneer
Dubai has long aimed to lead the way in the waste-to-energy industry. The project will aid in the development of a sustainable and environmentally friendly waste management system by minimising the volume of solid waste and offering substitute sources for producing clean energy. This facility has the biggest operational capacity in the world.
The leadership's goal of transforming Dubai into a carbon-neutral economy by 2050 is embodied in the DWMC. Additionally, it is consistent with Dubai's resolve to promote and actively influence the future of climate change and energy. Upon completion, the massive project will also aid in the nation's plan to reach a 50% clean energy share of the entire energy mix by 2050.
When the plant is fully operating, 215 megawatt hours (MWh) of clean energy from the treatment of garbage will be fed into the local electrical grid. By the beginning of 2023, the centre will begin its initial operations via two of its five treatment lines, at a capacity of 40%. At this point, it will process 2,000 tonnes of solid trash to generate 80 MWh of renewable energy.
The facility's generator and steam turbine, two essential technologies for generating electricity, are now in place and cover an area of 400,000 square metres. Modern Japanese and Swiss technologies will be used by the centre for treatment.
The facility, which can accommodate 88 vehicles each hour, will receive about 1,000 truckloads of rubbish each day. The DWMC will be capable of processing 5,666 tonnes of solid municipal trash per day using five treatment lines. Around 1,000 tonnes of bottom ash will be produced by burning garbage, and this ash will be reused and utilised in infrastructure projects. In order to lower the amount of garbage produced and boost the percentage of waste redirected from landfills, Dubai Municipality has created an online platform for the exchange of recyclable and reusable products.
Mandatory Split
Dubai Municipality has created an overall 20-year strategic plan for solid waste management as part of its efforts to create a sustainable environment for the inhabitants of the emirate. The municipal organisation has published guidelines for the required garbage separation. It has been working to increase member participation in promoting sustainability and to increase community understanding of the importance of waste reduction.
According to the UN Sustainable Development Goals (SDGs), the DWMC will help Dubai Municipality achieve its objectives to reduce the amount of municipal waste that ends up in landfills, create alternative energy sources, contribute to Dubai's sustainable and environmentally friendly waste management, and achieve the goals of the Dubai Clean Energy Strategy 2050.