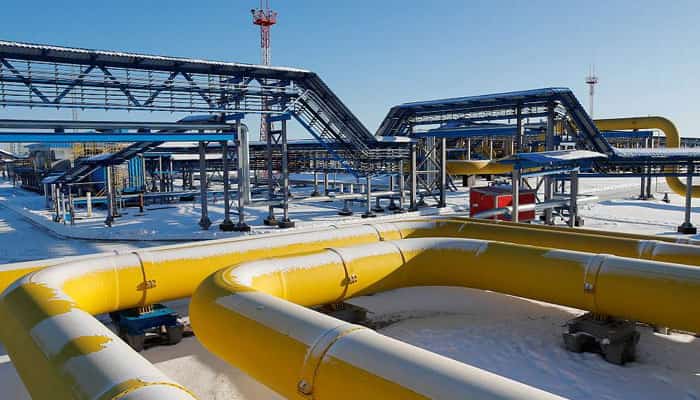 As businesses scream for government assistance, the European Union is prepared to act to reduce the growing stress in the energy markets brought on by rising collateral requirements. In light of growing signs of stress and the fact that energy providers are having trouble meeting such margin expectations due to a lack of cash stability, the executive arm of the EU intends to take severe action as part of a bigger package of measures to address the situation. According to a document released on 7th September, the panel will liaise with the relevant securities and banking authorities to explore solutions to enable market players to find the collateral to pay margin calls.
The extraordinary ambitions to enter the energy markets will be discussed at a meeting of energy ministers too. Pressure on the alliance to reduce the rise in energy prices and prevent social unrest as Europe enters winter increased following Russia's decision to shut off the vital Nord Stream pipeline.
The plans for a tax on fossil fuel producers based on pre-tax earnings and a cap on the excess profits of enterprises that generate electricity from means other than natural gas will be discussed by ministers. Profits are to be redirected to help customers. As Moscow has made it clear that it won't supply gas to nations who sign on to price caps, they might also take into consideration a suggestion to cap the price of Russian gas imports. This action runs the risk of escalating friction. A required target decrease in electricity use is also being proposed.
Why Europe Wants to Alter the Cost of Power: A QuickTake
Ursula Von der Leyen, the president of the commission, claims that they are dealing with extremely high electricity prices for both consumers and businesses as well as extremely unstable markets. They will therefore provide a collection of urgent measures that will protect vulnerable clients and businesses and facilitate their adaptation.
A cap on the cost of electricity for generators that don't utilise gas might be set at 200 euros ($198.07) per megawatt hour, according to a draught regulation seen by Bloomberg News. September 7th saw shares of some of Europe's largest power producers increased. The proposal from the EU for a price cap, according to senior analyst Jens Zimmermann at Credit Suisse, "is high enough so as not to inhibit future investments in non-gas producing technologies."
The panel will present legislative suggestions with additional specifics after it has governments' political approval. Ville Niinisto, a Green party member and former Finland environment minister, said, he thinks the commission's approach appears good as it attempts to cut the price of power for customers while preserving the emphasis also on energy efficiency and reduction of peak demand." As a sustainable solution to the energy issue brought on by the usage of fossil fuels and the increase in the price of fossil gas, these initiatives must continue to support investments in affordable renewable energy and energy efficiency.
The EU intends to suggest two demand reduction goals. For the first, governments would need to implement policies that reduced overall electricity use across all users by 10% to 15%. According to the proposal, the second would focus on the most expensive production times and require a minimum 5% reduction in net usage during peak times.
The Czech Republic will make an effort to keep the topic of a potential price ceiling on Russian gas off the agenda of the forthcoming meeting of energy ministers, said Jozef Sikela, the country's minister of trade and industry, in a statement made in Prague on 7th September. Sikela, whose government would be leading the negotiations, claimed that any cap would be used as a political ploy rather than a measure to address Europe's present energy crisis.
In addition, Von der Leyen stated that the EU will think about whether to include Russian gas imports and liquefied natural gas (LNG) in the price ceilings, as Poland has urged. Additionally, the bloc is thinking about setting a new baseline for LNG pricing.