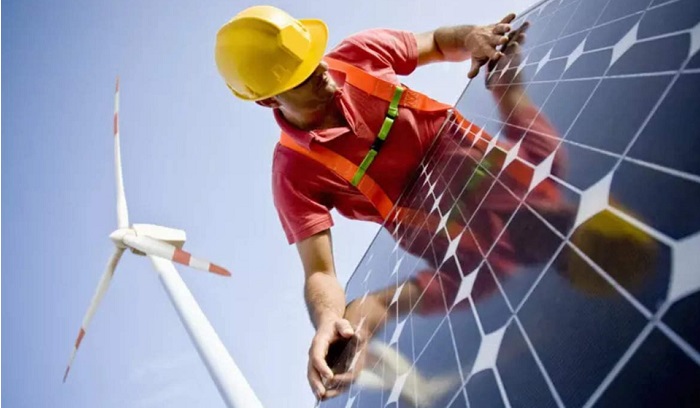 The OPEC Fund for International Development on June 19 went ahead and inked an agreement with the International Renewable Energy Agency so as to join the Energy Transition Accelerator Financing Platform (ETAF), which is a global initiative that looks to mobilise funds when it comes to renewable energy investments. Apparently, the OPEC Fund plans to aid the platform with around $250 million in investment until 2030 so as to fund renewable energy solutions in the partner countries.
Francesco La Camera, IRENA's director-general, and Abdulhamid Alkhalifa, the OPEC Fund director-general, inked an agreement in Vienna at the OPEC Fund Development Forum. Camera said that accelerating a renewable-based energy shift happens to be crucial in the fight against climate change since it goes on to help tackle pressing energy issues and also alleviate social inequalities that happen to be persistent. He added that they are indeed proud to put forth OPEC Fund's decision to be a part of IRENA's ETAF platform, which by all means is going to significantly impact the role of the platform as someone that happens to be an agile as well as effective capital mobilizer for the economies that are the most valuable.
Abdulhamid Alkhalifa went on to say that this partnership goes on to mark a significant milestone in the joint efforts to take care of the twin issues of energy poverty as well as climate change, all thanks to the innovative platform that has come into existence. It will aid in the progression of an inclusive as well as just energy transition that makes sure to leave no one behind when it comes to investments, knowledge sharing, as well as new tech.
It is well to be noted that the ETAF platform, which was established by IRENA and also backed by the UAE, initially focused on mobilising at least a sum of $1 billion by 2030. Now that the OPEC fund has already made a commitment and also with the contributions from other ETAF collaborators, this particular target has already been surpassed, with overall commitments coming to $1.15 billion.
Notably, the collaboration between the OPEC Fund as well as IRENA also goes on to reinforce the global reach of the platform and thereby attract interest from other worldwide financial institutions, development financial institutions, multilateral development banks, corporate sector entities, as well as donors.