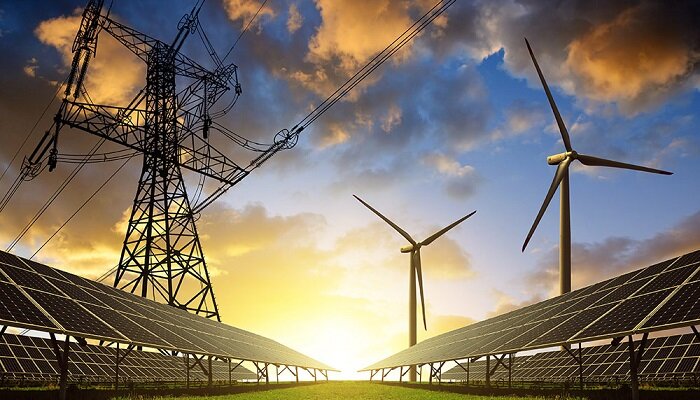 In 2022, the European Union experienced a remarkable surge in the adoption of wind and solar power. Three million heat pumps were sold, and nearly one in four new cars were electric. This shift can be attributed to the European Green Deal and the concerted efforts to reduce dependence on Russian fossil fuels. It's anticipated that these trends will continue to accelerate in the coming year.
However, Europe's ability to secure its energy supply and meet its climate goals hinges on sustaining the rapid expansion of renewable energy and the electrification of various sectors of the economy. With increasing demand and supply for clean energy across the continent, it is essential to ensure the seamless distribution of clean electricity. To achieve this, Europe's power infrastructure must be upgraded and prepared for the challenges ahead.
Europe's existing grid, stretching over 11 million kilometers, must evolve to accommodate the growing demand. Electricity consumption is projected to surge by approximately 60 percent by 2030. This means that the grids need to incorporate a substantial portion of intermittent renewable energy sources and adapt to a more decentralized electricity system. This system includes millions of rooftop solar panels, electric vehicles, green hydrogen production through electrolysers, and local energy communities sharing resources. Flexibility, speed, and digitalization are imperative in this evolving landscape.
Presently, renewable energy projects often face delays in connecting to the grid. Obtaining permits for grid reinforcements can take up to a decade. This uncertainty in connection with timelines and costs deters planned generation projects and penalizes existing renewable energy plants. Solar panels are often the first to be deactivated when grids become overloaded due to their flexibility. This inefficiency results in unnecessary waste and costs.
Throughout Europe, grid interconnection initiatives encounter setbacks due to cost overruns, inflation, and rising interest rates. However, by placing a greater emphasis on improving transmission and distribution grids, the EU can transform these potential obstacles into enablers of progress.
The EU has made strides in reducing the permitting duration for electricity transmission priority projects, bringing it down to under three and a half years on average. Emergency legislation introduced last year also expedited authorization for new renewable projects. Extending these measures to encompass broader grid connections could accelerate progress while maintaining environmental safeguards. Additionally, offering more technical assistance and sharing best practices could aid national administrations in expediting their efforts.
Increased and improved investments are imperative. Europe needs to allocate €584 billion to upgrade its grids by 2030. Opportunities for funding are available, such as the European Investment Bank's increased financing to mobilize over €150 billion in new green investments. Moreover, the EU taxonomy on sustainable activities can enhance the financial attractiveness of transmission and distribution operators. Rapid agreement on proposed reforms to the electricity market could also incentivize grid projects by changing remuneration mechanisms.
Progress in cross-border interconnections, which still lag behind despite the commission's 15 percent interconnection target, would bolster supply security and lower prices. Simultaneously, Europe should not underestimate the industrial and commercial opportunities at hand. Europe boasts the world's three largest cable manufacturers, and aligning investments in grids with manufacturing capabilities is essential. Strengthening industrial capacity, expanding the skilled labor pool, and improving supply chains can lead to job creation and economic growth. The EU Net Zero Industry Act is designed to support cable manufacturing and other clean technologies for both domestic and export markets, enabling European industry to tap into the global surge in grid investments.
Addressing the grid challenge does not necessarily mean laying more cables and lines. The European Commission's "digitalization of energy action plan" proposes alternative solutions. Flexible storage and demand response solutions can play crucial roles.
Europe faces a fundamental challenge in securing its energy independence and achieving its climate objectives. It's time to shift the focus from targets and regulations to the actions required for implementation. This entails placing grid infrastructure at the center of the debate. Upgrading the power grid is the key to connecting Europe to a sustainable future.
On September 7, ENTSO-E will host the EU High-Level Electricity Grid Forum under the patronage of Energy Commissioner Kadri Simson. This event will bring together transmission and distribution system operators (TSOs and DSOs) and stakeholders to discuss how Europe's electricity grids can support the significant expansion of renewables.
Prior to the event, WindEurope CEO Giles Dickson emphasized the need for increased investment in Europe's electricity grids. Despite rapid growth in renewables, electric vehicles, and heat pump sales, grid expansion has not kept pace. He called for ramping up grid investments from €40 billion to up to €80 billion annually. While much of this funding will go into new lines and infrastructure, optimizing existing grids is equally important. The technology and financing required for this transformation are readily available, and the EU should prioritize electricity grids as a key energy focus. Delayed grid connections have hindered the growth of wind energy in Europe. The EU's goal of installing around 30 GW of new wind energy annually until 2030 requires streamlining grid connection processes and ensuring swift approvals. Transparency in grid rules, congestion data, curtailment, and available grid capacity is essential.
Additionally, Europe must expand its manufacturing capacities for grid equipment. The current supply chain for grid equipment, including substations, transformers, cables, and switchgear, is insufficient. To meet the demands of the future, Europe needs to produce up to 3,200 km of offshore cables annually by 2030, an increase from the current 1,900 km. Investment, financing, and permitting support from governments are crucial to expedite the establishment of new factories. The EU's proposed Net-Zero Industry Act, which includes grid technologies, requires additional financial backing to become effective. Long-term agreements between grid operators and suppliers, incentives for equipment standardization and environmental sustainability, and uniform application of network codes across nations are essential elements for success. Moreover, cybersecurity and physical security must be priorities in grid infrastructure.
The governance of the grid also needs adjustment. Anticipatory investments by TSOs and DSOs should align with national energy and climate targets for 2030 and 2050. Existing planning processes are inadequate for addressing the grid and supply chains required to achieve climate neutrality by 2050. Long-term grid planning necessitates coordinated efforts and political leadership to ensure timely permitting, sustainability, biodiversity preservation, and cost-effective combinations of electrification and hydrogen and gas grid investments.