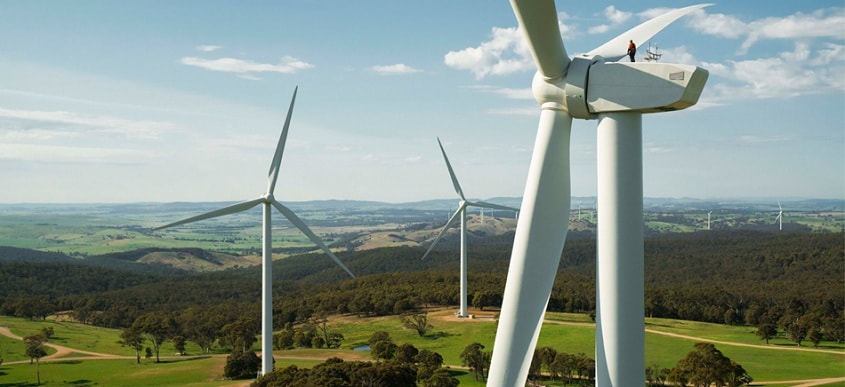 The first turbine has been installed at the site of what will be one of Australia's biggest, and lowest cost, wind energy developments to date, the 530MW Stockyard Hill Wind Farm in western Victoria.
Goldwind Australia said on Friday that it had successfully installed the turbine, the first of 149 to be installed throughout the year. The milestone is the latest for a project that in 2017 stunned the clean energy industry by setting what was a new benchmark for renewables off-take deals in Australia, after Origin Energy siged a long-term power purchase agreement of below $55/MWh.
Goldwind project director for Stockyard Hill, Andrew Monahan, said the latest milestone was a team effort. "Construction at Stockyard Hill Wind Farm is progressing well, and the wind turbine installations will now be ongoing. Construction is due for completion in 2020," Monahan said.
"It's been a substantial team effort to ensure the first installation was carried out safely and smoothly. "All 149 of the Goldwind wind turbines installed will be up to 180 metres in height at the blade tip. The tower for each turbine is made up of five sections and will be 110 metres in height. The three blades positioned at the top of the tower are 68.5 metres long.
Once operational, Stockyard Hill Wind Farm will produce clean energy to power approximately 391,000 Victorian homes. China-based Goldwind is behind a number of major renewables projects in Australia, including the 144MW Cattle Hill wind farm in Tasmania's central highlands.