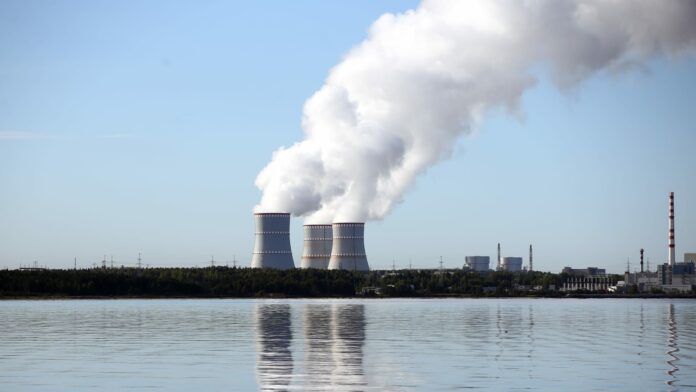 Much more than 7 months into the Kremlin's war in Ukraine, the nuclear fuel industry in Russia is notably unaffected by European sanctions, much to the despair of Kyiv politicians and environmental activists.
Shipments of nuclear fuel from Russia are still arriving in EU member states notwithstanding eight rounds of sanctions, targeted actions against energy exports, and requests from Ukraine for a complete embargo on nuclear trade. Greenpeace's EU Sustainable Finance Manager, Ariadna Rodrigo, told CNBC over the phone that the EU's continued support of the Kremlin by disregarding Russia's nuclear fuel trade is absolute madness.
EU countries need to break the umbilical cord connecting the European nuclear industry to the Kremlin and shift their attention to increasing energy savings and renewables, Rodrigo stated. The European Commission did not suggest focusing on the trade of Russian nuclear fuel when presenting its most recent sanctions package. The executive branch of the EU has already targeted Russian coal, oil, and gas as a part of a larger plan to increase financial sanctions on the Kremlin.
According to Rodrigo, Hungary and Bulgaria were the most outspoken nations last week to oppose restrictions on Russian uranium and other nuclear technology. The commission has denounced Russia's war in Ukraine on numerous occasions, charging that President Vladimir Putin has been using energy as a tool to raise crude prices and sow unease among the 27-nation bloc. Moscow rejects using energy resources as weapons.
The few EU restrictions on Russian nuclear energy that are currently in force, such as a ban on port access for Russian-flagged ships transporting nuclear fuel, have many flaws, and campaigners contend that much stricter regulations are required to lessen the bloc's reliance on Russian nuclear services.
Early in August, Volodymyr Zelenskyy, the president of Ukraine, claimed to have discussed the need for sanctions against the Russian nuclear industry with Charles Michel, the head of the European Council. At the time, Zelenskyy stated on Twitter that Russian nuclear terror deserves a tougher reaction from the world community—penalties on the Russian nuclear business and nuclear fuel.
Recently, Zelenskyy's chief economic adviser reiterated this point, stating it was "very vital to implement sanctions, not just on Russian oil. Oil, gas, uranium, and coal should all be prohibited. According to The Associated Press, Oleg Ustenko stated this in late September. Because they are using this money to finance this war, he continued.
In response to a request for comment from CNBC, neither the Russian Foreign Ministry nor the Russian Embassy in London immediately provided a response. A resolution passed by the European Parliament in April encouraged member nations to halt collaborating on new and ongoing projects with Russia's state-run nuclear company, Rosatom, and called for an immediate restriction on Russian imports of nuclear fuel.
However, given that Rosatom is at the centre of Europe's dependency and that Russia holds a strong position in the global nuclear fuel market, any effort to terminate the EU's reliance on its services would probably be difficult to accomplish. In addition to ruling the civilian sector with Putin's support, Rosatom is also in charge of Russia's nuclear arsenal and is currently in charge of the seized Zaporizhzhia nuclear power plant in Ukraine.
There are still 18 Russian nuclear reactors located around Europe, notably in the Czech Republic, Slovakia, Hungary, Finland, and Slovakia. Rosatom is the sole source of nuclear fuel and associated services for all of these reactors.
Hungary confirmed the building of two new nuclear reactors by Rosatom in the latter part of August, underscoring the extent of Russia's nuclear energy clout in some member nations even while the Kremlin's assault on Ukraine continues. According to the most recent information available from the Euratom Supply Agency, Moscow was responsible for roughly one-fifth (19.7%) of the EU's uranium imports in the previous year. The only countries that supplied more uranium to the bloc were Niger (24.3%) and Kazakhstan (23%), a former Soviet republic.