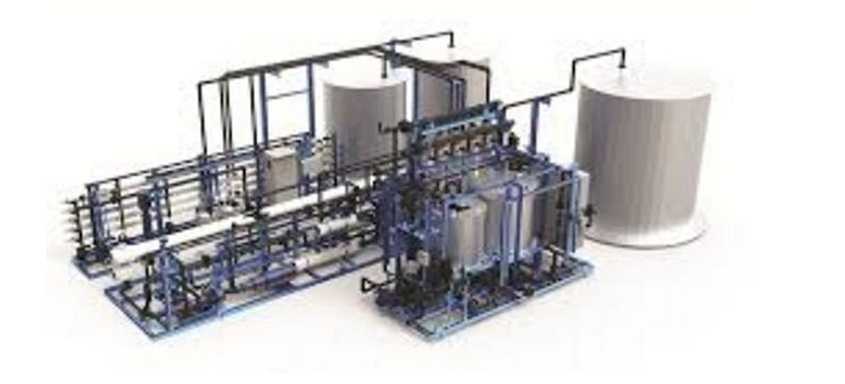 The Hyflux Standard Membrane Systems (SMS) comprise Ultrafiltration (UF), Seawater Reverse Osmosis (SWRO), Brackish Water Reverse Osmosis (BWRO) as well as Low Pressure Reverse Osmosis (LPRO) systems in compact designs, promising high reliability and energy savings. These systems are pre-engineered for ease of installation.
System Benefits
Modularized pre-engineered systems
High system efficiency
Small footprint
High-quality product water
Ease of installation
Low capital outlay
High quality components
Reliable performance
Fast delivery
Available in 4 different series suited for seawater and/or brackish water, complete with choices of models suited for high salinity to low salinity to produce potable and industrial grade water:
• Ultrafiltration Systems (UF),
• Brackish Water Reverse Osmosis Systems (BWRO)
• Seawater Reverse Osmosis Systems (SWRO) systems, and
• Low Pressure Reverse Osmosis Systems (LPRO) systems. 
The Hyflux SMS are modular, able to mix and match, with capacities ranging from 84 to 9,000 m3/day with recovery of up to 90%.
These pre-engineered Standard Membrane Systems (SMS) are designed for high performance efficiency and low lifecycle costs, drawing on Hyflux's expertise in the design, development, installation, operation and maintenance of desalination facilities, from some of the largest municipal plants, to small and medium-sized industrial plants worldwide. 
Each system has its own distinctive function: the MKMSW-MBW Series produces industrial grade water, the MK-MSW Series provides potable water and the MK-MBWS Series produces high quality water from brackish water sources.
Hyflux's Standard Membrane Systems offer sustainable solutions for industries and communities facing the challenges of water shortages and water usage restrictions by providing a reliable, high quality supply of water in a simple, quick and cost-effective way. For more information, visit www.hyfluxmembranes.com