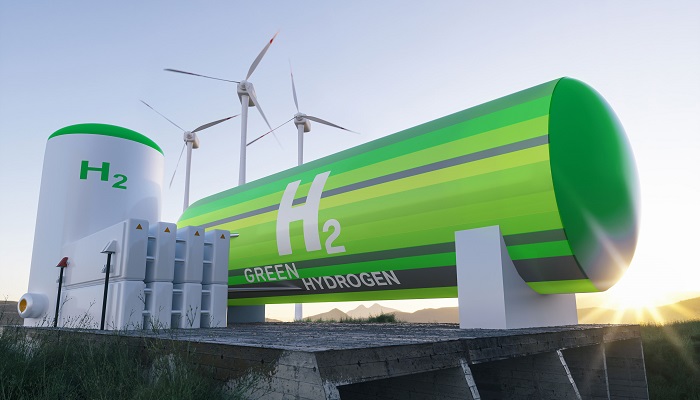 It is quite feasible to begin exporting small Canadian-made shipments of hydrogen to Europe within three years, but only if everyone moves quickly, said the chairman of a company that is behind one of the biggest probable green hydrogen projects in Atlantic Canada.
As the ink went on to dry on the new Germany-Canada hydrogen alliance, which was signed in Newfoundland and Labrador recently, John Risley, the director of the World Energy G2 consortium, opined that time is of the essence.
It is interesting to note that the World Energy G2 has applied to the government in Newfoundland to build a hydrogen plant that will be powered by a three-gigawatt wind farm that will be situated near Stephenville, the western port town. The product is the type that Germany requires, which is made by splitting water atoms using zero-emission renewable energy. As per Risley, the application was already given to the provincial government last spring in order to get permits, but things are moving pretty slowly.
They are encouraging them to understand that the opportunity for this industry happens to be now, and it is not as if they can sit on their hands and say that they will be taking their time and will spend a couple of years to think this through because by that time, the opportunity will be lost.
The issue here isn't that others are going to come in and steal the customers. The real issue is that the Germany-Canada agreement is going to aim at things that will be flowing in 2025, and there are numerous companies as well as supplies that are available so as to build hydrogen plants from zero, said Risley. The recently inked IRA in the US includes a profitable hydrogen tax credit for projects that are going to begin in 2024, which, according to him, is going to act as an enormous stimulant to the hydrogen sector in the US. This happens to be a very early-stage industry, and there are numerous strong supply chain support sectors to help this industry out. Undoubtedly, it is going to get rapidly overwhelming. The industry happens to be very young; a demo by one of the firms at the consortium fell flat at a trade show in Stephenville.
Justin Trudeau, the Canadian Prime Minister, and his counterpart from Germany, Chancellor Olaf Scholz, went on to tour booths setup at the show by many companies, including the likes of those that were toy cars powered with the help of hydrogen syringes. However, when the leaders tried racing the cars, they failed. Scholz's car moved only a few centimetres, while Trudeau's car did not move at all.
Trudeau as well as Jonathan Wilkinson, the Natural Resources Minister, were very quick to acknowledge this a year ago, with Canada's discussion on hydrogen looking into the distant future. Although the wars in Russia and Ukraine destabilised energy supplies across Europe, the desire to move faster so as to replace oil and gas with clean energy and renewables exploded.
Over the last half year, over 12 new Canadian hydrogen projects have begun moving at a brisk pace. The speed looks worrisome to the concerned people in Newfoundland, who have a fear that getting into the game quickly comes at the cost of defined checks.
As both heads of state landed in Stephenville, many people from the town—about 6,000 of them—lined up at the fences to watch the whole scenario with excitement and anticipation. However, outside the trade show building, many protestors stood in the rain. Some happened to be from the anti-Trudeau freedom convoy group; however, there were many who were there to raise their dissent to the setup of hundreds of wind turbines in the woods. The G2 project is supposed to be built across three phases that will have 164 turbines each.
The chair of the International Appalachian Trail, Paul Wylezol, opined that his concerns stand over the environmental damage risk that these turbines pose. As per Risley, the consortium is working with the residents to get rid of fears, respond to citizens, sign deeds with local First Nations, and do anything that is required of it to make sure of a strong permit process.
He said that they are indeed going to do all it takes, but these have to be done at the same time and not sequentially, as they will end up in a multi-year permitting process that is not just going to be very expensive but will put them behind when it comes to supply chain challenges.
According to Risley, if the product has to be manufactured by 2025, construction has to begin next year. The G2 project looks to make ammonia, which happens to be a mix of hydrogen and nitrogen, for which there are already options related to marine shipping. Once in Europe, the ammonia is either going to be used directly or will be divided into hydrogen and nitrogen.
Apparently, the end uses of hydrogen vary. It is a key element when it comes to oil refining as well as steel production; however, most of the hydrogen that is used in it happens to be made out of natural gas in a process that provides carbon dioxide to the environment.
Notably, hydrogen also happens to have usages as an electricity or heat source, and it powers vehicles as well.