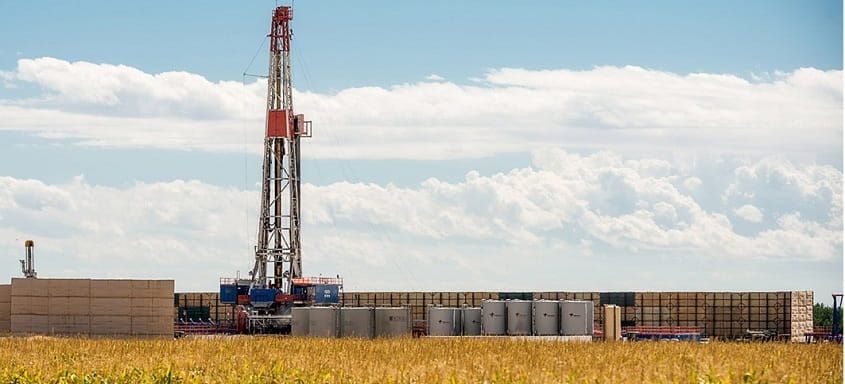 Colorado Oil and Gas Conservation Commission director Matt Lepore's move, confirmed by state officials Tuesday, raises concerns about a "revolving door" between a high-profile state agency and a powerful industry.
State law prohibits public officials from taking direct advantage within six months of matters the officials handled for the government.
Lepore has run the COGCC for just over five years during a boom in oil and gas industry operations increasingly close to Front Range cities, directing the agency in its mission of facilitating the extraction of fossil fuels while protecting people and the environment. Colorado officials have faced especially intense criticism after a fatal house explosion
April 17 in Firestone caused by a severed industry pipeline improperly connected to a well that was leaking gas by the home.
Lepore has joined Adamantine Energy, a consulting firm led by former industry trade group director Tisha Schuller. Adamantine on Tuesday posted photos identifying Lepore as Adamantine's "strategic adviser and legal counsel" and issued a statement welcoming his arrival — even though that meant Lepore would be working simultaneously in this
capacity and as the COGCC director until March 2. Late Tuesday, Adamantine removed Lepore from its website.
State officials said an assistant director of natural resources will take over for Lepore in March. They declined to discuss whether COGCC directors shifting to work for the oil and gas industry are adhering to state law. Previous COGCC directors David Neslin and Brian Macke also moved into work helping the industry navigate a complicated landscape as Colorado's growing population collides with expanding extraction of fossil fuels linked to climate change.
A Colorado natural resources spokesman emailed a statement saying "the rules are the rules and Matt is aware of them" and that "it's our understanding" listing Lepore on the Adamantine website was a mistake "and when pointed out, the information was immediately removed."
Lepore won wide praise for his service. Gov. John Hickenlooper credited him with performing "one of the most demanding jobs in state government."
Lepore did the job "with style and substance that provided calm over an area often at the center of controversy," Hickenlooper said in a news release. "Matt always put safeguarding public safety and the environment first. Under his leadership, Colorado developed regulations that have been used as models across the country."
Yet residents on the losing side of COGCC permitting decisions — from Colorado's Front Range to communities on the western side of the state — issued statements welcoming his departure and questioning state regulators' relations with the oil and gas industry.